Lowongan Kerja Jakarta Pusat PT. Super Supply Chain Posisi BD Assistant(shipping logistics)
Selamat siang, bagi kalian yang sedang mencari pekerjaan baru, lowongankerjalampung.com memiliki informasi lowongan kerja yang mungkin sesuai dengan minat dan bakat kalian. Sedang mencari pekerjaan dengan penempatan di Jakarta Pusat dan sekitarnya? Kami menyediakan informasi lowongan pekerjaan dari berbagai perusahaan, agensi, lembaga, serta instansi terpercaya. Kami menyarankan Anda untuk mencari berdasarkan posisi yang dibutuhkan untuk memudahkan pencarian.
Sebelum mengajukan aplikasi atau lamaran kerja di lokerhariini.web.id, ada beberapa hal yang perlu Anda perhatikan sebagai pelamar kerja:
1. Baca baik-baik kriteria lowongan kerja. Informasi lowongan kerja yang tertera di website kami berasal dari penyedia kerja. Sehingga kendala atau masalah yang Anda hadapi menjadi tanggung jawab pihak penyedia;
2. Lengkapi persyaratan. Masing-masing penyedia kerja memberikan syarat dan ketentuan berbeda. Jadi, pastikan Anda melengkapinya sebaik mungkin;
3. Isi dengan informasi valid. Informasi yang Anda serahkan pada lamaran kerja sebaiknya merupakan data-data valid untuk memudahkan konfirmasi dan penyeleksian;
4. Ikuti alur pengajuan lamaran dari pihak penyedia kerja. Untuk mencegah keterlambatan dan kesalahpahaman, selalu ikuti jadwal atau alur pengajuan dari penyedia lamaran kerja.
Berikut ini lamaran kerja terbaru yang dapat Anda pertimbangkan:
Lowongan Kerja Posisi BD Assistant(shipping logistics) di PT. Super Supply Chain
DESKRIPSI LOWONGAN KERJA
Job Description:
1. responsible for Indonesia domestic trade bulk cargo transport business development, market ship, cargo matching transaction; Implement business ideas set by the company, mining customer information and establishing business relationships; Follow up the business implementation process, communicate effectively with the background operation department, keep abreast of the progress and effect of the business implementation, provide quality service for customers, and track the payment;
2.based on the company's platform, develop new shipowner resources and customer resources; Maintain and deal with the relationship between existing shipowners and customers;
3.collect cargo information to establish a database, and form market analysis reports, timely provide leaders to predict and make decisions on freight prices;
4.pay attention to the information of industry exhibitions, participate in exhibition activities, connect with customers, expand market contact; Continue to learn and improve business capabilities in order to complete various business indicators, enhance industry competitiveness, improve industry visibility, market share;
5. Coordinate and deal with problems and anomalies in the process of business development;
6. Complete other work assigned by superiors.
Job Requirements:
1. Bachelor's degree or higher in International Trade, Business, Marketing or other related majors.
2. Have a minimum 1 year working experience with Shipping, Logistics, or Export-Import background is a plus 
3. Fluency in oral and written of Chinese and English.
4. Strong attention to detail, analytical skills, customer oriented and business negotiation ability.
5. Excellent communication and organization skills.
6. Willing to do business trip.
Adapun informasi perusahaan sebagai pihak penyedia tertera di bawah ini:
Informasi Tambahan Lowongan Kerja
Tingkat Pekerjaan : Pegawai (non-manajemen & non-supervisor)
Kualifikasi : Sarjana (S1)
Pengalaman Kerja : 1 tahun
Jenis Pekerjaan : Penuh Waktu
Spesialisasi Pekerjaan : Penjualan / Pemasaran, Pemasaran/Pengembangan Bisnis / 503, 139
Perkiraan Gaji : 10000000 – 16000000
pt.-super-supply-chain
Informasi perusahaan Pemberi Kerja, PT. Super Supply Chain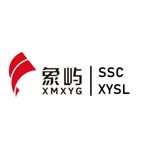 PT Super Supply Chain, established in 2018, is a prominent subsidiary of the esteemed Xiamen Xiangyu Group. With a strong presence in the shipping and logistics industry, our company is dedicated to providing comprehensive and efficient supply chain solutions in Indonesia. Drawing from the expertise and global network of our parent company, we deliver exceptional services that optimize operations and drive business success.
We have extended and developed the logistics services involving Indonesia local import clearance, inland transshipment and re-export of finished products on the basis of international shipping cooperation. Our company has established strategic partnership with many local well-known logistics enterprises, and provide one-stop third-party logistics services for enterprises with needs for logistics in Indonesia.
We prioritize building strong relationships with our clients and partners. By understanding their specific requirements and goals, we tailor our solutions to meet their individual needs. Our team of dedicated professionals works collaboratively with customers, providing personalized support and expert guidance throughout the logistics journey.
As we continue to grow and expand our operations, we remain committed to delivering exceptional services and exceeding customer expectations. Through continuous improvement, innovation, and a customer-centric approach, PT Super Supply Chain is poised to be a leading force in the Indonesian logistics landscape.
Informasi Tambahan Perusahaan PT. Super Supply Chain
Ukuran Perusahaan : 1- 50 pekerja
Waktu Proses Lamaran :
Industri : Transportasi/Logistik
Tunjangan dan Lain-lain : Asuransi kesehatan, Waktu regular, Senin – Jumat, Bisnis (contoh: Kemeja), BPJS Kesehatan dan Tenaga Kerja serta Asuransi Kesehatan
Lokasi : Jakarta Pusat
Setelah selesai mengajukan lamaran kerja, silakan tunggu pemberitahuan selanjutnya dari pihak penyedia kerja. Jika Anda ingin menanyakan informasi lebih lanjut sehubungan posisi ini, silakan kontak langsung ke perusahaan bersangkutan melalui kontak yang telah disediakan.
Apakah posisi ini bukan yang Anda butuhkan? Silakan teruskan penelusuran Anda di lowongankerjalampung.com untuk menemukan lowongan kerja yang diperlukan. Apabila ingin menanyakan sesuatu perihal website kami atau ketentuan mengunggah iklan lowongan kerja, segera hubungi kami. Dengan senang hati, kami akan membantu Anda untuk mengurusnya.
Demikian informasi lowongan kerja dari Lokerfavorit.com, untuk lebih lanjut dan melamar silahkan klik tombol "Lamar Sekarang" di bawah. Lokerfavorit.com berharap informasi ini dapat membantu kalian dalam menemukan pekerjaan impian.
Tekan tombol "Lamar" sekarang juga untuk melamar pekerjaan ini melalui situs lowongankerjalampung.com tempat menemukan lowongan kerja favoritmu.