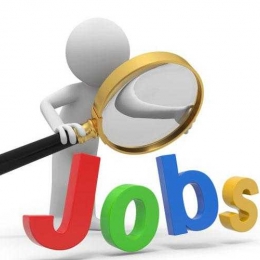 Lowongan Kerja Jakarta Raya Bytedance Inc Posisi Quality Assurance Lead (Jakarta)
Selamat siang, bagi kalian yang sedang mencari pekerjaan baru, lowongankerjalampung.com memiliki informasi lowongan kerja yang mungkin sesuai dengan minat dan bakat kalian. Sedang mencari pekerjaan dengan penempatan di Jakarta Raya dan sekitarnya? Kami menyediakan informasi lowongan pekerjaan dari berbagai perusahaan, agensi, lembaga, serta instansi terpercaya. Kami menyarankan Anda untuk mencari berdasarkan posisi yang dibutuhkan untuk memudahkan pencarian.
Sebelum mengajukan aplikasi atau lamaran kerja di lokerhariini.web.id, ada beberapa hal yang perlu Anda perhatikan sebagai pelamar kerja:
1. Baca baik-baik kriteria lowongan kerja. Informasi lowongan kerja yang tertera di website kami berasal dari penyedia kerja. Sehingga kendala atau masalah yang Anda hadapi menjadi tanggung jawab pihak penyedia;
2. Lengkapi persyaratan. Masing-masing penyedia kerja memberikan syarat dan ketentuan berbeda. Jadi, pastikan Anda melengkapinya sebaik mungkin;
3. Isi dengan informasi valid. Informasi yang Anda serahkan pada lamaran kerja sebaiknya merupakan data-data valid untuk memudahkan konfirmasi dan penyeleksian;
4. Ikuti alur pengajuan lamaran dari pihak penyedia kerja. Untuk mencegah keterlambatan dan kesalahpahaman, selalu ikuti jadwal atau alur pengajuan dari penyedia lamaran kerja.
Berikut ini lamaran kerja terbaru yang dapat Anda pertimbangkan:
Lowongan Kerja Posisi Quality Assurance Lead (Jakarta) di Bytedance Inc
DESKRIPSI LOWONGAN KERJA
TikTok is the leading destination for short-form mobile video. Our mission is to inspire creativity and bring joy. TikTok has global offices including Los Angeles, New York, London, Paris, Berlin, Dubai, Singapore, Jakarta, Seoul and Tokyo.
Why Join Us
At TikTok, our people are humble, intelligent, compassionate and creative. We create to inspire – for you, for us, and for more than 1 billion users on our platform. We lead with curiosity and aim for the highest, never shying away from taking calculated risks and embracing ambiguity as it comes. Here, the opportunities are limitless for those who dare to pursue bold ideas that exist just beyond the boundary of possibility. Join us and make impact happen with a career at TikTok.
Description
E-commerce's Governance and Experience (GNE) is a global team responsible for ensuring our marketplace is safe and trustworthy for not only our users, but also sellers and creators. We value user satisfaction and work on policies, rules and systems to ensure quality. Service and Experience Team (SET) is part of the GNE organization. Our mission is to provide world-class service and experience for customers, sellers and creators. SET is looking for a Quality Assurance Lead to be responsible for maintaining an effective QA processes within the service delivery team. For new country launch, the role is also responsible for the SOP setup, local language translation, system and process test to meet the launch readiness requirements.
Roles & Responsibilities:
Ensure quality framework is in place based on the business types/facts by coordinating across regions and stakeholders.
Implement clear overall quality strategy with scalable process, tools and systems that allow efficient monitoring of performance versus target.
Access quality issues, conduct root cause analysis, recommend insights, develop improvement plans, and collaborate with operations team to improve quality performance.
Research and understand customer expectations and needs to drive their satisfaction.
Identify and develop individualized and group training plans to address varying needs.
Effectively communicate updates and developments with team members, trainers and management.
Produce statistical reports and insights on quality performance.
Be responsible for the initial SOP setup, local language translation, system and process test to meet the launch readiness requirements when business expands to new countries.
Manage the team on day-to-day basis and provide the first hand support to team internal escalations.
Work with internal Quality Monitoring and Training teams to train new hires / teams through intensive coaching and mentoring. Ensure the team is fully trained and prepared to conduct the responsibilities of their role. Proactively identify and resolve issues impacting the service delivery team by working with team, peers, and management.
Implement policies and processes to ensure a positive, productive work environment, build team morale, and recognize employee achievements.
Contribute to special projects, that enhance the business, including projects involving root-cause analysis of weak performance metrics, service readiness projects, and tools projects as assigned or requested by management.
Actively manage direct reports, including establishing OKR goals for teams, providing feedback, coaching them to improve service quality, increase productivity and to achieve customer satisfaction. Monitor OKR progress against established milestones.
Conduct trend analyses on customer satisfaction and other core measurements. Implement strategies to improve future operation results.
Manage and monitor staff and team level utilization rates, team productivity, and schedule adherence (manage absenteeism and timecard issues) to make sure the final productivity goals are met.
Work with the Readiness, SOP, Training and System teams to optimize new and existing processes impacting customers/sellers/creators.
Maintain the weekly/monthly/bi-monthly reviews with teams and internal stakeholders.
Work with Recruiting / Staffing teams to identify, interview, and recruit top talents for all QA openings.
Job Qualifications:
BA/BS degree or equivalent practical experience.
2+ years managing teams and 5+ direct reports in Customer Service field.
Experience building, managing and influencing relationships with internal stakeholders, using data to generate insights and solving complex problems.
People-oriented, self-motivated and able to thrive in ambiguity and in a matrix environment.
Ability to function independently and within team environment with demonstrated track record in motivating and coaching staff to maximize their individual potential.
Experience in eCommerce or marketplace platform is a plus.
Bilingual or multilingual is highly preferred but not required.
TikTok is committed to creating an inclusive space where employees are valued for their skills, experiences, and unique perspectives. Our platform connects people from across the globe and so does our workplace. At TikTok, our mission is to inspire creativity and bring joy. To achieve that goal, we are committed to celebrating our diverse voices and to creating an environment that reflects the many communities we reach. We are passionate about this and hope you are too.
Adapun informasi perusahaan sebagai pihak penyedia tertera di bawah ini:
Informasi Tambahan Lowongan Kerja
Tingkat Pekerjaan : Supervisor/Koordinator
Kualifikasi : Sarjana (S1)
Pengalaman Kerja : 2 tahun
Jenis Pekerjaan : Penuh Waktu
Spesialisasi Pekerjaan : Komputer/Teknologi Informasi, IT-Perangkat Lunak / 508, 191
Perkiraan Gaji : –
bytedance-inc
Informasi perusahaan Pemberi Kerja, Bytedance Inc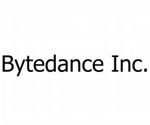 Founded in March 2012, Beijing Bytedance Technology Co., Ltd. is the leading mobile internet company dedicated to connecting information with people. Spearheading in the development of intelligent recommendation engine, Bytedance helps content creators distribute their work to interested individuals. Engineers use the technology of machine learning and data mining to recommend the most relevant content for users.
Informasi Tambahan Perusahaan Bytedance Inc
Ukuran Perusahaan : 501 – 1000 pekerja
Waktu Proses Lamaran :
Industri : Komputer/Teknik Informatika (Perangkat Keras)
Tunjangan dan Lain-lain : Waktu regular, Senin – Jumat, Kasual (contoh: Kaos)
Lokasi : Jakarta Raya
Setelah selesai mengajukan lamaran kerja, silakan tunggu pemberitahuan selanjutnya dari pihak penyedia kerja. Jika Anda ingin menanyakan informasi lebih lanjut sehubungan posisi ini, silakan kontak langsung ke perusahaan bersangkutan melalui kontak yang telah disediakan.
Apakah posisi ini bukan yang Anda butuhkan? Silakan teruskan penelusuran Anda di lowongankerjalampung.com untuk menemukan lowongan kerja yang diperlukan. Apabila ingin menanyakan sesuatu perihal website kami atau ketentuan mengunggah iklan lowongan kerja, segera hubungi kami. Dengan senang hati, kami akan membantu Anda untuk mengurusnya.
Demikian informasi lowongan kerja dari Lokerfavorit.com, untuk lebih lanjut dan melamar silahkan klik tombol "Lamar Sekarang" di bawah. Lokerfavorit.com berharap informasi ini dapat membantu kalian dalam menemukan pekerjaan impian.
Tekan tombol "Lamar" sekarang juga untuk melamar pekerjaan ini melalui situs lowongankerjalampung.com tempat menemukan lowongan kerja favoritmu.