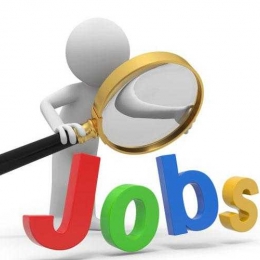 Lowongan Kerja Jakarta Raya PT. Majoo Teknologi Indonesia Posisi Telesales Capability Jr. Supervisor
Selamat siang, bagi kalian yang sedang mencari pekerjaan baru, lowongankerjalampung.com memiliki informasi lowongan kerja yang mungkin sesuai dengan minat dan bakat kalian. Sedang mencari pekerjaan dengan penempatan di Jakarta Raya dan sekitarnya? Kami menyediakan informasi lowongan pekerjaan dari berbagai perusahaan, agensi, lembaga, serta instansi terpercaya. Kami menyarankan Anda untuk mencari berdasarkan posisi yang dibutuhkan untuk memudahkan pencarian.
Sebelum mengajukan aplikasi atau lamaran kerja di lokerhariini.web.id, ada beberapa hal yang perlu Anda perhatikan sebagai pelamar kerja:
1. Baca baik-baik kriteria lowongan kerja. Informasi lowongan kerja yang tertera di website kami berasal dari penyedia kerja. Sehingga kendala atau masalah yang Anda hadapi menjadi tanggung jawab pihak penyedia;
2. Lengkapi persyaratan. Masing-masing penyedia kerja memberikan syarat dan ketentuan berbeda. Jadi, pastikan Anda melengkapinya sebaik mungkin;
3. Isi dengan informasi valid. Informasi yang Anda serahkan pada lamaran kerja sebaiknya merupakan data-data valid untuk memudahkan konfirmasi dan penyeleksian;
4. Ikuti alur pengajuan lamaran dari pihak penyedia kerja. Untuk mencegah keterlambatan dan kesalahpahaman, selalu ikuti jadwal atau alur pengajuan dari penyedia lamaran kerja.
Berikut ini lamaran kerja terbaru yang dapat Anda pertimbangkan:
Lowongan Kerja Posisi Telesales Capability Jr. Supervisor di PT. Majoo Teknologi Indonesia
DESKRIPSI LOWONGAN KERJA
About the role:
majoo is looking for a Telesales Trainer supervisor to be part of our extensive sales learning & development journey. You'll be part of our tight-knit Academy team, whose primary goal is to elevate the skill of our employees, and heavily collaborate with the Sales team to build a salesforce with sustainable skills and competency. To succeed, you'll need both your comprehensive understanding of Salesmanship and knowledge of learning strategies
What will you do:
● Conduct skills gap analyses to identify areas of improvement for the Telesales team
● Produce and deliver ongoing training that will enable the team to identify opportunities and to further maximize the performance
● Utilize current sales methodologies and implement effective learning solutions aligned with business priorities and initiatives
● Organize training and or liaise with external trainers or industry professionals
● Monitor telesales results to be consistently within the company's target as a way to report on the impact of training programs
● Evaluate the current learning and development methodologies and strategize new improvements continuously
● Maintain updated records of training material, curricula, and cost management
● Join hands and become buddy or peer with TelesalesLeaders to develop telesales team capability in their respective areas
● Develop a Sales Capability team under their reporting line to reach their full potential
What will you need:
● At least 4-6 years experience as a salesperson and a minimum of 2 years experience as a leader
● An expertise in learning & development processes and strategies
● A compelling communicator both in written and verbal skills who can inspire their audiences
● Proficiency in using and exploring Google Suite, especially Google Sheets to recap, maintain, and monitor training and performance databases
● Willingness to learn in a fast-moving environment
● High sense of responsibility and commitment
● Good team management and leadership
● Well organized & structured working style
Adapun informasi perusahaan sebagai pihak penyedia tertera di bawah ini:
Informasi Tambahan Lowongan Kerja
Tingkat Pekerjaan : Supervisor/Koordinator
Kualifikasi : Sarjana (S1), Diploma Pascasarjana, Gelar Professional, Magister (S2)
Pengalaman Kerja : 4 tahun
Jenis Pekerjaan : Penuh Waktu
Spesialisasi Pekerjaan : Penjualan / Pemasaran, Telesales/Telemarketing / 503, 151
Perkiraan Gaji : –
pt.-majoo-teknologi-indonesia
Informasi perusahaan Pemberi Kerja, PT. Majoo Teknologi Indonesia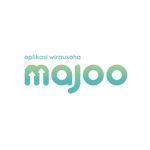 Established in 2019, majoo is headquartered in Jakarta, with tech offices in Malang, supporting teams in 60 cities, and sales representatives in more than 100 cities across Indonesia.
Since its launch, majoo Indonesia has acquired over 25,000 active merchants with best-in-market 12-month retention and 250% growth during this pandemic, demonstrating its products' quality and market fit. Presently, majoo has processed over 100 million transactions worth US$ 600 million for MSMEs in more than 600 cities in Indonesia across a diverse range of businesses from F&B to laundromats and convenience stores.
majoo provides a comprehensive solution for managing businesses: an integrated Online POS, Accounting, Inventory Management, Employee Management, CRM, Business Analysis, Online Order, and Owner App.
What's it like working at majoo?
At majoo, we constantly strive to be better, leading to innovation, and significantly impacting the environment since majoo is a fast-growing SaaS company providing a super app business solution platform for 60 million Indonesian SMEs to grow their business.
majoo is driven by agile, fun, and vibrant team members around Indonesia. Even though we come with various backgrounds and abilities, we have one spirit. We keep moving forward to be even better.
With that spirit and our three core values (Faster Better, Disruptive Innovation, and Social Impact), we are committed to moving forward by providing comprehensive app solutions for Indonesian SMEs with more than 40 features that will continuously be developed as time goes on. We will also constantly connect SMEs' most extensive digital ecosystem to grow their sales, facilitate digital payment, provide working capital, and reach more customers.
As a tech start-up company that will continue to grow bigger, we work in a fast-paced environment. Still, we are open to many ideas to help majoo create more entrepreneurs to accelerate the digital economy, help businesses create employment, reduce social problems, and support the country's economic backbone.
So, are you ready to make a good impact with agile, fun, and vibrant team members? Take your step forward and make it happen with us!
Informasi Tambahan Perusahaan PT. Majoo Teknologi Indonesia
Ukuran Perusahaan : 501 – 1000 pekerja
Waktu Proses Lamaran : 11 hari
Industri : Perbankan/Pelayanan Keuangan
Tunjangan dan Lain-lain : Asuransi kesehatan, Kasual (contoh: Kaos), Flexible Hours
Lokasi : Jakarta Raya
Setelah selesai mengajukan lamaran kerja, silakan tunggu pemberitahuan selanjutnya dari pihak penyedia kerja. Jika Anda ingin menanyakan informasi lebih lanjut sehubungan posisi ini, silakan kontak langsung ke perusahaan bersangkutan melalui kontak yang telah disediakan.
Apakah posisi ini bukan yang Anda butuhkan? Silakan teruskan penelusuran Anda di lowongankerjalampung.com untuk menemukan lowongan kerja yang diperlukan. Apabila ingin menanyakan sesuatu perihal website kami atau ketentuan mengunggah iklan lowongan kerja, segera hubungi kami. Dengan senang hati, kami akan membantu Anda untuk mengurusnya.
Demikian informasi lowongan kerja dari Lokerfavorit.com, untuk lebih lanjut dan melamar silahkan klik tombol "Lamar Sekarang" di bawah. Lokerfavorit.com berharap informasi ini dapat membantu kalian dalam menemukan pekerjaan impian.
Tekan tombol "Lamar" sekarang juga untuk melamar pekerjaan ini melalui situs lowongankerjalampung.com tempat menemukan lowongan kerja favoritmu.