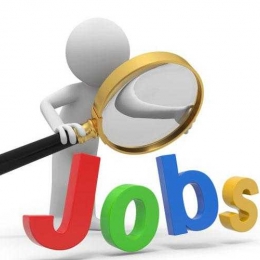 Lowongan Kerja Jakarta Selatan PT. Aratum Indonesia Posisi Presales Consultant (Supply-Chain Expertise)
Selamat siang, bagi kalian yang sedang mencari pekerjaan baru, lowongankerjalampung.com memiliki informasi lowongan kerja yang mungkin sesuai dengan minat dan bakat kalian. Sedang mencari pekerjaan dengan penempatan di Jakarta Selatan dan sekitarnya? Kami menyediakan informasi lowongan pekerjaan dari berbagai perusahaan, agensi, lembaga, serta instansi terpercaya. Kami menyarankan Anda untuk mencari berdasarkan posisi yang dibutuhkan untuk memudahkan pencarian.
Sebelum mengajukan aplikasi atau lamaran kerja di lokerhariini.web.id, ada beberapa hal yang perlu Anda perhatikan sebagai pelamar kerja:
1. Baca baik-baik kriteria lowongan kerja. Informasi lowongan kerja yang tertera di website kami berasal dari penyedia kerja. Sehingga kendala atau masalah yang Anda hadapi menjadi tanggung jawab pihak penyedia;
2. Lengkapi persyaratan. Masing-masing penyedia kerja memberikan syarat dan ketentuan berbeda. Jadi, pastikan Anda melengkapinya sebaik mungkin;
3. Isi dengan informasi valid. Informasi yang Anda serahkan pada lamaran kerja sebaiknya merupakan data-data valid untuk memudahkan konfirmasi dan penyeleksian;
4. Ikuti alur pengajuan lamaran dari pihak penyedia kerja. Untuk mencegah keterlambatan dan kesalahpahaman, selalu ikuti jadwal atau alur pengajuan dari penyedia lamaran kerja.
Berikut ini lamaran kerja terbaru yang dapat Anda pertimbangkan:
Lowongan Kerja Posisi Presales Consultant (Supply-Chain Expertise) di PT. Aratum Indonesia
DESKRIPSI LOWONGAN KERJA
Presales Consultant (Supply-Chain Expertise)
Aratum helps business with agility, visibility and intelligence through supply chain management. And Aratum also 'Streamlining business' critical Supply Chain operations and we are focus on Southeast Asia. We have 23 warehouses/fulfillment facilities across 13 countries, we have access to over 150 different shipping channels, and our system enables 24/7 customer services or support in 3 different languages. We will continue our growth by helping customer in Indonesia Market through robust Technology.
Responsibilities:
Provide technical pre-sales support/guidance for Supply Chain to our partner across assigned territories with primary focus to driving net new recurring revenue for Supply Chain Software.
Identifies and evaluates industry trends, and jointly develops technical enablement plan with partners.
Leads and/or contributes to the delivery of workshops, bootcamps, and trainings necessary to build the technical skills and expertise of partners.
Leads the execution of deep technical engagements, such as technical briefings, proof of concepts, architectural design session, with the goal of defining and brining new solution, offers and/or practices to market.
Network and collaborate with customer and partner and alliances team on specific skill requirements for partner and the sharing of best practices. Participates in external architect community events and shares learnings with internal team.
Champions an existing architecture approach, synthesizes data about partner business, applies broad technical, industry , and enterprise knowledge , anticipates technical blockers and adapt methodology to minimize risks.
Connects gaps and patterns across business and technology areas. Improve partners success in implementing solutions and/or practice development.
Develops and expands existing impactful relationship, creates and sustains constructive tension and trust with partner and leads the adoption of Supply Chain product and solutions.
Maintain technical skills and knowledge of market trends, opportunities, and competitive insights.
Provides accurate and detailed pipeline and forecasting reports
Creates and nurtures strategic relationship with both customer and vendors
Resolves any issues in conjunction with internal sales and support.
Qualification and experience:
Bachelor degree in computer science, information technology, engineering or related field preferred.
Min. 5 years experience as a Manager level in the same field
Fluent in English.
Key Skills and attributes:
Ability to build reciprocal relationship with different parts of the business, partner and customers.
Ability to develop deep technical and product knowledge
Strong competency in building value proposition and positioning strong proposals
Strong interpersonal skills with proven ability to communicate across all levels
Be creative with strong problem-solving skills and the ability to adapt and succeed in a fast-paced
Ability to thrive in a fast-paced, multi-function, high-pressure environment
Adapun informasi perusahaan sebagai pihak penyedia tertera di bawah ini:
Informasi Tambahan Lowongan Kerja
Tingkat Pekerjaan : Manajer/Asisten Manajer
Kualifikasi : Sarjana (S1), Diploma Pascasarjana, Gelar Professional, Magister (S2)
Pengalaman Kerja : 5 tahun
Jenis Pekerjaan : Penuh Waktu
Spesialisasi Pekerjaan : Penjualan / Pemasaran, Penjualan – Teknik/Teknikal/IT / 503, 143
Perkiraan Gaji : 30000000 – 40000000
pt.-aratum-indonesia
Informasi perusahaan Pemberi Kerja, PT. Aratum Indonesia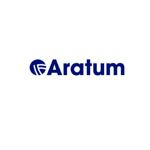 Aratum is Asia's leading cloud-based Supply Chain technology provider, helping Enterprises' digital transformation with a focus on Machine Learning and Automated Data collection. 
The company has established a global standard for operating in the new age's IOT and ecommerce environment. Our integrated suite of software solutions connects all parts of a business enabling companies to effectively evaluate, predict, and respond to market movements with agility and efficiency.  
Aratum has extensive experience reengineering and streamline workflows for companies from startups to Fortune 500. Headquartered in Hong Kong and empowering modern businesses across the globe, our modules pre-empt, identify and solve pain points along the supply chain from warehousing, financing to transportation. 
Aratum has won various innovative technology awards across the globe such as the Hong Kong Smart City Award in 2023. Aratum is located in key cities across the globe in USA, UK, China, Hong Kong, Thailand, Indonesia and Philippines to serve our customers and their community.  
Join us now !
Informasi Tambahan Perusahaan PT. Aratum Indonesia
Ukuran Perusahaan :
Waktu Proses Lamaran :
Industri : Konsultasi (IT, Ilmu Pengetahuan, Teknis & Teknikal)
Tunjangan dan Lain-lain : Waktu regular, Senin – Jumat, Bisnis (contoh: Kemeja)
Lokasi : Jakarta Selatan
Setelah selesai mengajukan lamaran kerja, silakan tunggu pemberitahuan selanjutnya dari pihak penyedia kerja. Jika Anda ingin menanyakan informasi lebih lanjut sehubungan posisi ini, silakan kontak langsung ke perusahaan bersangkutan melalui kontak yang telah disediakan.
Apakah posisi ini bukan yang Anda butuhkan? Silakan teruskan penelusuran Anda di lowongankerjalampung.com untuk menemukan lowongan kerja yang diperlukan. Apabila ingin menanyakan sesuatu perihal website kami atau ketentuan mengunggah iklan lowongan kerja, segera hubungi kami. Dengan senang hati, kami akan membantu Anda untuk mengurusnya.
Demikian informasi lowongan kerja dari Lokerfavorit.com, untuk lebih lanjut dan melamar silahkan klik tombol "Lamar Sekarang" di bawah. Lokerfavorit.com berharap informasi ini dapat membantu kalian dalam menemukan pekerjaan impian.
Tekan tombol "Lamar" sekarang juga untuk melamar pekerjaan ini melalui situs lowongankerjalampung.com tempat menemukan lowongan kerja favoritmu.