Lowongan Kerja Medan PT. Alradwan Global Trading Posisi Business Coordinator
Selamat siang, bagi kalian yang sedang mencari pekerjaan baru, lowongankerjalampung.com memiliki informasi lowongan kerja yang mungkin sesuai dengan minat dan bakat kalian. Sedang mencari pekerjaan dengan penempatan di Medan dan sekitarnya? Kami menyediakan informasi lowongan pekerjaan dari berbagai perusahaan, agensi, lembaga, serta instansi terpercaya. Kami menyarankan Anda untuk mencari berdasarkan posisi yang dibutuhkan untuk memudahkan pencarian.
Sebelum mengajukan aplikasi atau lamaran kerja di lokerhariini.web.id, ada beberapa hal yang perlu Anda perhatikan sebagai pelamar kerja:
1. Baca baik-baik kriteria lowongan kerja. Informasi lowongan kerja yang tertera di website kami berasal dari penyedia kerja. Sehingga kendala atau masalah yang Anda hadapi menjadi tanggung jawab pihak penyedia;
2. Lengkapi persyaratan. Masing-masing penyedia kerja memberikan syarat dan ketentuan berbeda. Jadi, pastikan Anda melengkapinya sebaik mungkin;
3. Isi dengan informasi valid. Informasi yang Anda serahkan pada lamaran kerja sebaiknya merupakan data-data valid untuk memudahkan konfirmasi dan penyeleksian;
4. Ikuti alur pengajuan lamaran dari pihak penyedia kerja. Untuk mencegah keterlambatan dan kesalahpahaman, selalu ikuti jadwal atau alur pengajuan dari penyedia lamaran kerja.
Berikut ini lamaran kerja terbaru yang dapat Anda pertimbangkan:
Lowongan Kerja Posisi Business Coordinator di PT. Alradwan Global Trading
DESKRIPSI LOWONGAN KERJA
We are seeking an active and versatile individual to join our team as a Business Coordinator. The successful candidate will be an integral part of our operations, contributing to various aspects of our business.
Key Responsibilities:
1. Communication Skills:
  – Proficient in both spoken and written English.
– Proficient in both spoken and writing Mandarin.
2. Administrative Tasks:
  – Manage and respond to emails, liaising with clients and suppliers.
  – Monitor and update warehouse data and stock levels.
  – Handle general office tasks efficiently.
3. Marketing and Promotion:
  – Utilize social apps for marketing and promotional activities.
  – Respond to inquiries promptly and professionally.
  – Identify and engage with potential customers.
  – Implement online marketing strategies.
4. E-commerce Management:
  – Experience with e-commerce apps for product listing and sales.
Requirements:
– Strong organizational and multitasking abilities.
– Familiarity with essential office apps and tools.
– Proven experience in online marketing.
– Ability to adapt to a fast-paced work environment.
Salary:
The salary for this position will be discussed during the interview process, tailored to the candidate's experience and skills.
How to Apply:
Interested candidates are invited to submit their CV through this platform, Please include a cover letter highlighting your relevant skills and experience.
Application Deadline:
We encourage early applications as the position will remain open until filled.
Adapun informasi perusahaan sebagai pihak penyedia tertera di bawah ini:
Informasi Tambahan Lowongan Kerja
Tingkat Pekerjaan : Supervisor/Koordinator
Kualifikasi : Tidak terspesifikasi
Pengalaman Kerja :
Jenis Pekerjaan : Penuh Waktu
Spesialisasi Pekerjaan : Penjualan / Pemasaran, Pemasaran/Pengembangan Bisnis / 503, 139
Perkiraan Gaji : –
pt.-alradwan-global-trading
Informasi perusahaan Pemberi Kerja, PT. Alradwan Global Trading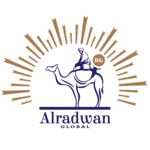 Alradwan Global Group
Founded in 1970 by the visionary entrepreneur Radwan Yahya, our company began its journey in Palestine, initially focusing on the trade of a diverse range of exquisite products. Over the span of 50 years, we've made significant strides, augmenting our product portfolio with natural, organically grown items devoid of artificial additives and steroids. This strategic expansion not only established a reputation for reliability but also secured a competitive stance within the market.
Recognizing the escalating demand for green coffee beans, Medjool dates and palm oil, we took a bold step in 2020 by launching a dedicated division in Indonesia. PT Alradwan Global Trading proudly stands as one of the pioneering entities that ventured into the export of these organic goods. From Indonesia to destinations worldwide, we're dedicated to meeting the requirements of suppliers and wholesalers on a global scale, offering our range of organic products at competitive prices.
Our mission is clear: PT Alradwan Global Trading is committed to assuming a pivotal role in the export and import industry, facilitating seamless trade of diverse commodities between Palestine, Indonesia, and global markets. We distinguish ourselves by delivering products of exceptional quality, nurturing robust trade relationships, and contributing to the economic prosperity of both Palestine and Indonesia. Operating with professionalism, integrity, and a sense of social responsibility, PT Alradwan Global Trading acts as a bridge, connecting suppliers, customers, and partners while advocating for sustainable and ethical trade practices.
Our vision is even more ambitious: we aspire to be recognized globally as a trading powerhouse, celebrated for our expertise, dependability, and unwavering commitment to excellence. PT Alradwan Global Trading endeavors to be the preferred choice for customers seeking exceptional agricultural products, expanding our market outreach, and establishing enduring trade partnerships. Armed with knowledge, innovation, and astute market insights, we play a pivotal role in the promotion of Palestinian agricultural products, all while leaving a positive imprint on the communities we serve.
Informasi Tambahan Perusahaan PT. Alradwan Global Trading
Ukuran Perusahaan :
Waktu Proses Lamaran :
Industri : Umum & Grosir
Tunjangan dan Lain-lain :
Lokasi : Medan
Setelah selesai mengajukan lamaran kerja, silakan tunggu pemberitahuan selanjutnya dari pihak penyedia kerja. Jika Anda ingin menanyakan informasi lebih lanjut sehubungan posisi ini, silakan kontak langsung ke perusahaan bersangkutan melalui kontak yang telah disediakan.
Apakah posisi ini bukan yang Anda butuhkan? Silakan teruskan penelusuran Anda di lowongankerjalampung.com untuk menemukan lowongan kerja yang diperlukan. Apabila ingin menanyakan sesuatu perihal website kami atau ketentuan mengunggah iklan lowongan kerja, segera hubungi kami. Dengan senang hati, kami akan membantu Anda untuk mengurusnya.
Demikian informasi lowongan kerja dari Lokerfavorit.com, untuk lebih lanjut dan melamar silahkan klik tombol "Lamar Sekarang" di bawah. Lokerfavorit.com berharap informasi ini dapat membantu kalian dalam menemukan pekerjaan impian.
Tekan tombol "Lamar" sekarang juga untuk melamar pekerjaan ini melalui situs lowongankerjalampung.com tempat menemukan lowongan kerja favoritmu.